Hey everyone! I am entering a challenge at http://www.sugarsweetpapertreats.blogspot.com/ and thought I'd share these altered Wedding albums with you! These are simple and fun to do and they make wonderful Wedding gifts or albums for your own wedding photos!

As you all know, I got married this past September, so I'm still loving to create wedding themed albums!

The first album is an acrylic album. It's my personal fave because it's very elegant and you can see straight through it and view several layers at once. I purchased an acrylic sheet at Lowe's and had it cut into 6x6 squares. I used staz-on ink on the acrylic sheets (other inks will rub right off), and filled the album with stitched photo spots and other embellishments.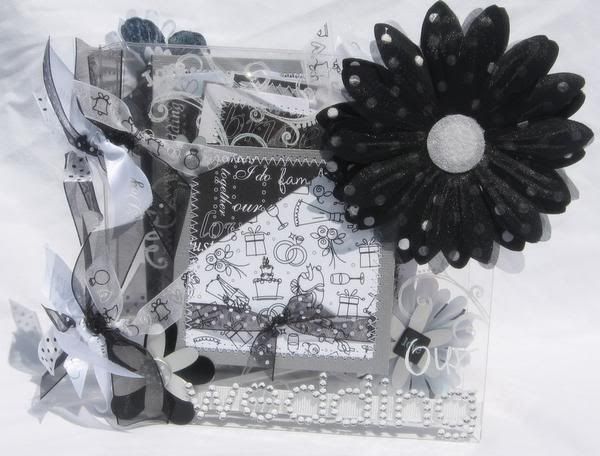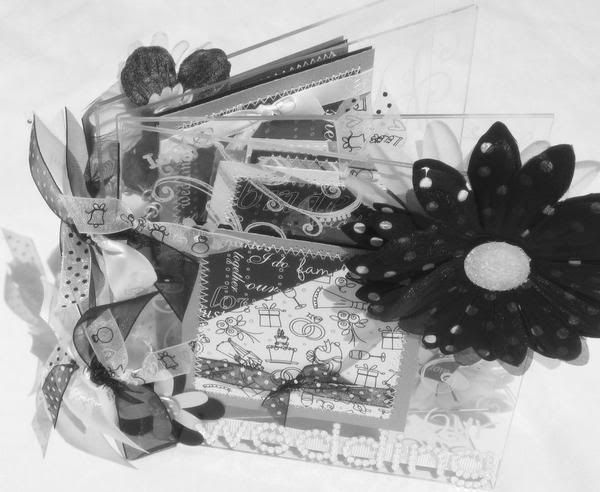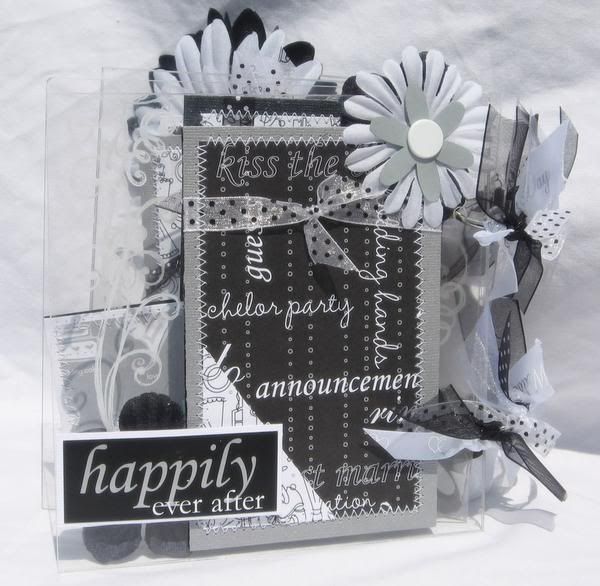 I gave my husband another sheet of acrylic to take to work and cut for me, so look out for more of these album from me soon! :-)

The second Wedding album I want to share is a word book album. You can easily cut these on your Cricut with Chipboard, but this particular one I purchased online and altered it myself. I used Basic Grey's Lilly Kate papers to make this album.